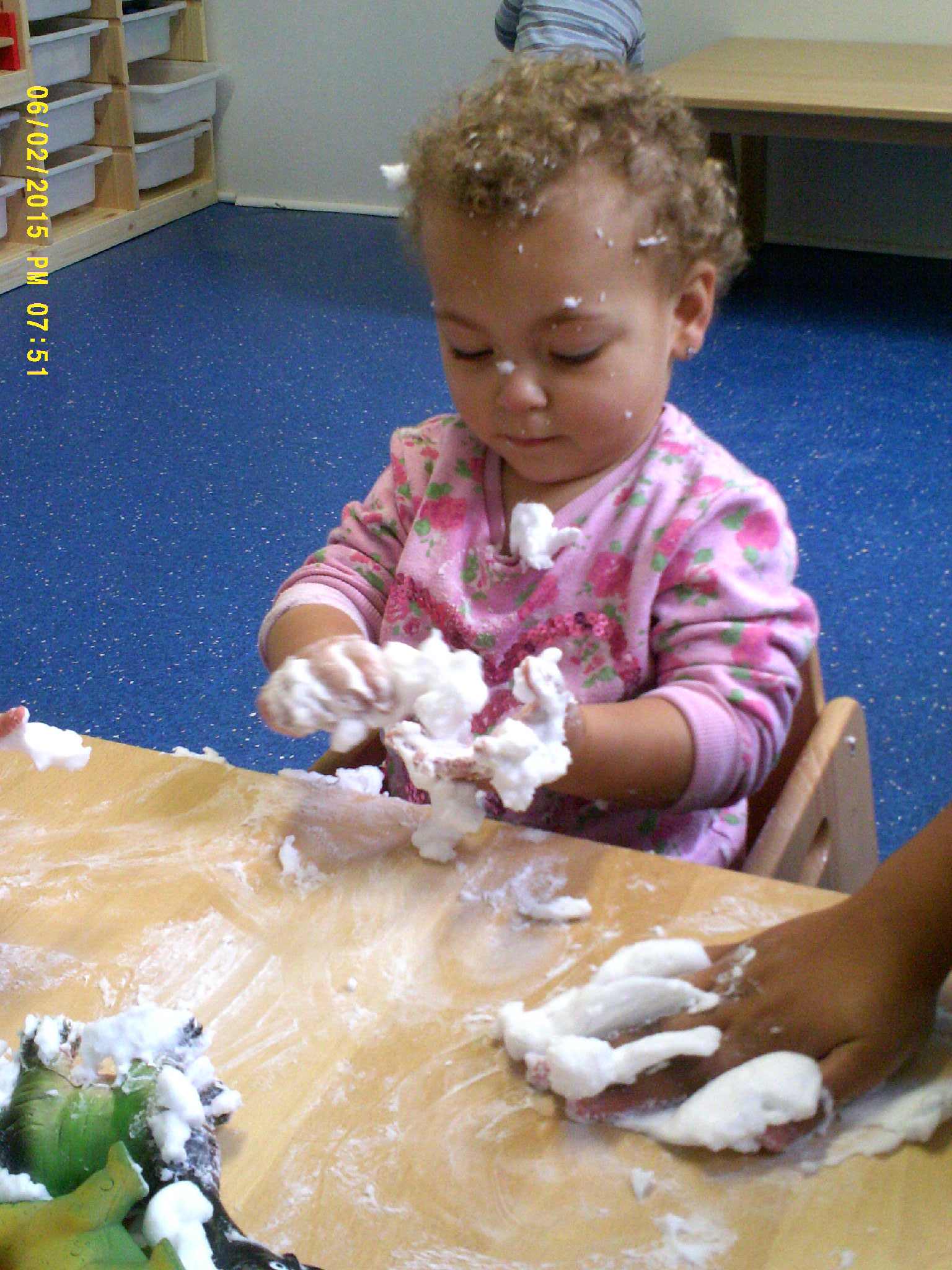 Our Pre Toddler room is for our confident walkers and explorers. Our staff encourage the children's growing awareness of exploring and beginning to develop their independence. When considering transition into this room, there will be a meeting with the room leaders and parents to discuss our transition process.
Children will enjoy a spacious environment whereby they can move around freely, choosing and exploring different toys and resources. Sand and water play is made readily available throughout the day, the children are able to develop their senses by being actively involved in messy play.
The day is carefully planned by staff, ensuring that the children are encouraged to be involved in all the activities on offer. Activities are based around the children's interests and led by our skilful staff to support the children to further develop in their learning.
Your child's key person will be responsible for sharing information with you about your child. This information will be recorded in your child's daily diary and learning journey which we invite you to share with us and contribute to its development over their time at Giggle Tots